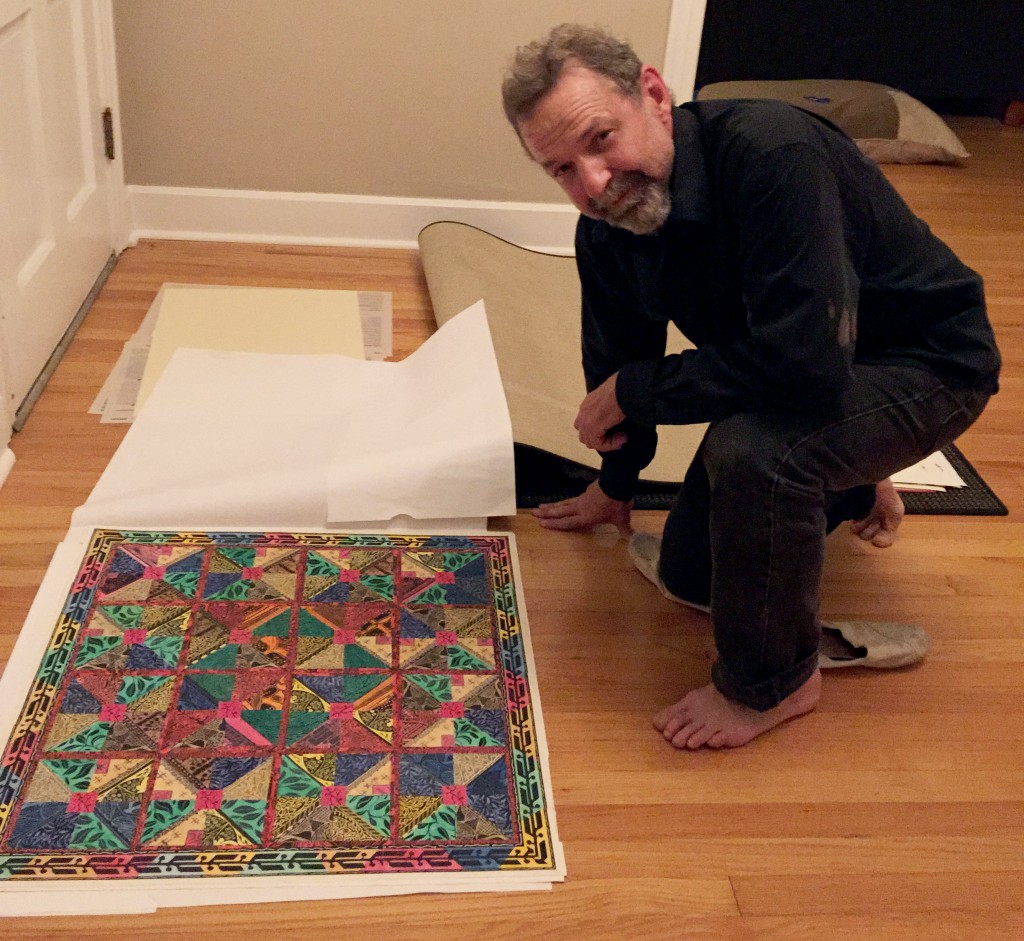 Paper quilt #7, dry and flat, with a newly carved border at home in TN
---
I'm influenced by the rich tradition of pattern and decoration found in artwork ranging from Mediterranean tiles to Southwestern American textiles, from Oriental rugs to my Aunt Vera's quilts. I readily cut up my own artwork, printed from the blocks I have carved since the early 80's. For the wooden quilts the printed paper is adhered to the multi-dimensional woodblocks, mixing and matching the images into a single piece. The blocks are then handworked with ink and mineral spirits. Each piece of art is unique.
The remaining artwork, that which "falls to the floor", is used to create the paper quilts. This has expanded to include compositions both balanced and asymmetrical, rich in color and contrast thanks to the influence of the thousands of posters designed and printed at Hatch Show Print.
Because quilts are made in sections, I can travel with my work, watercoloring as time permits. The final assemblage is constructed upon returning to my studio in Whites Creek, Tennessee.